Odor Removal
Back To Our Services
Can't seem to get rid of those unwanted odors? Get in touch with our experts now for effective and thorough cleaning services provided by our knowledgeable and experienced technicians.
We Treat the Odor at Its Source
We understand that, despite the diligence and effort you put into maintaining the cleanliness of your surfaces, it all gets a little bit too much. Mildew, mold, dirt and other contaminants accumulate over time and are hard to completely remove without professional equipment or proper expertise. Dealing with unwanted aromas shouldn't be a long-term priority for you. Our company offers a myriad of odor removal services to properly combat odors at their source.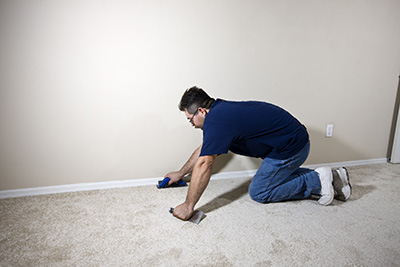 Air Purification Services to Improve Your Indoor Air Quality
While it's imperative to clean affected surfaces, any lingering airborne contaminants can reduce the effectiveness of the services that we may provide. Spores from mold, dust, chemical residue and other contaminants can simply embed themselves into a carpet, upholstery, porous tiles, and other surfaces. Luckily, we provide the air purification services necessary to decontaminate, deodorize, and further sanitize the environment of your home or property. Our technicians are equipped with industry-standard tools and resources to effectively purify your environment. For details on specific services, feel free to contact us.
We Provide Excellent Mold Inspection, Remediation, and Removal Services
Those who suffer from allergies or have asthma know how detrimental mold is to health. Not only does it impact the air quality, people who are sensitive to molds can experience throat irritation, stuffy nose, eye and skin irritation, and other adverse health effects. A musty odor is one key sign telling you that you're in a particularly damp or moldy area. Our company offers specialized mold inspection, remediation, and removal services conducted by trained technicians to ensure that any presence of mold is properly dealt with as well as prevented.
Dry and Steam Cleaning Services
For effective odor removal, our company offers the option of dry and steam cleaning services for your upholstered furniture, rug, and carpet. Dry cleaning, using a chemical solution is a fast, time-effective method to effectively clean surfaces. If you're looking for a less laborious option that has little to no drying time, our dry cleaning service may be the right choice for you. On the other hand, our steam cleaning service is a powerful and thorough option for those that don't mind investing more time and money in efficiently cleaning their chosen surface. For assistance or any inquiries regarding what may be the right choice for you, don't hesitate to contact us.
Contact Us for Professional Odor Removal Services
Save your time and effort by contacting Carpet Cleaning Belmont.
With our experts and industry-standard equipment, you're in the right hands. Call us now.